Growing. Evolving. Leading.
Nodak Insurance Company has been helping policyholders since 1946. We're the largest domestic property/casualty insurer in the state of North Dakota and have been named as one of Ward's Top 50 performing companies in the United States. Nodak Insurance is consistently recognized as one of the most generous workplaces by United Way of Cass-Clay.
When you join Nodak Insurance, you'll be part of a thriving business environment that provides opportunity to grow in your career. Our commitment to our customers and employees is steadfast.
Join our team. We want people to come work for us, stay and thrive at their jobs. See why becoming a part of the Nodak Insurance family may be the best career decision you'll ever make.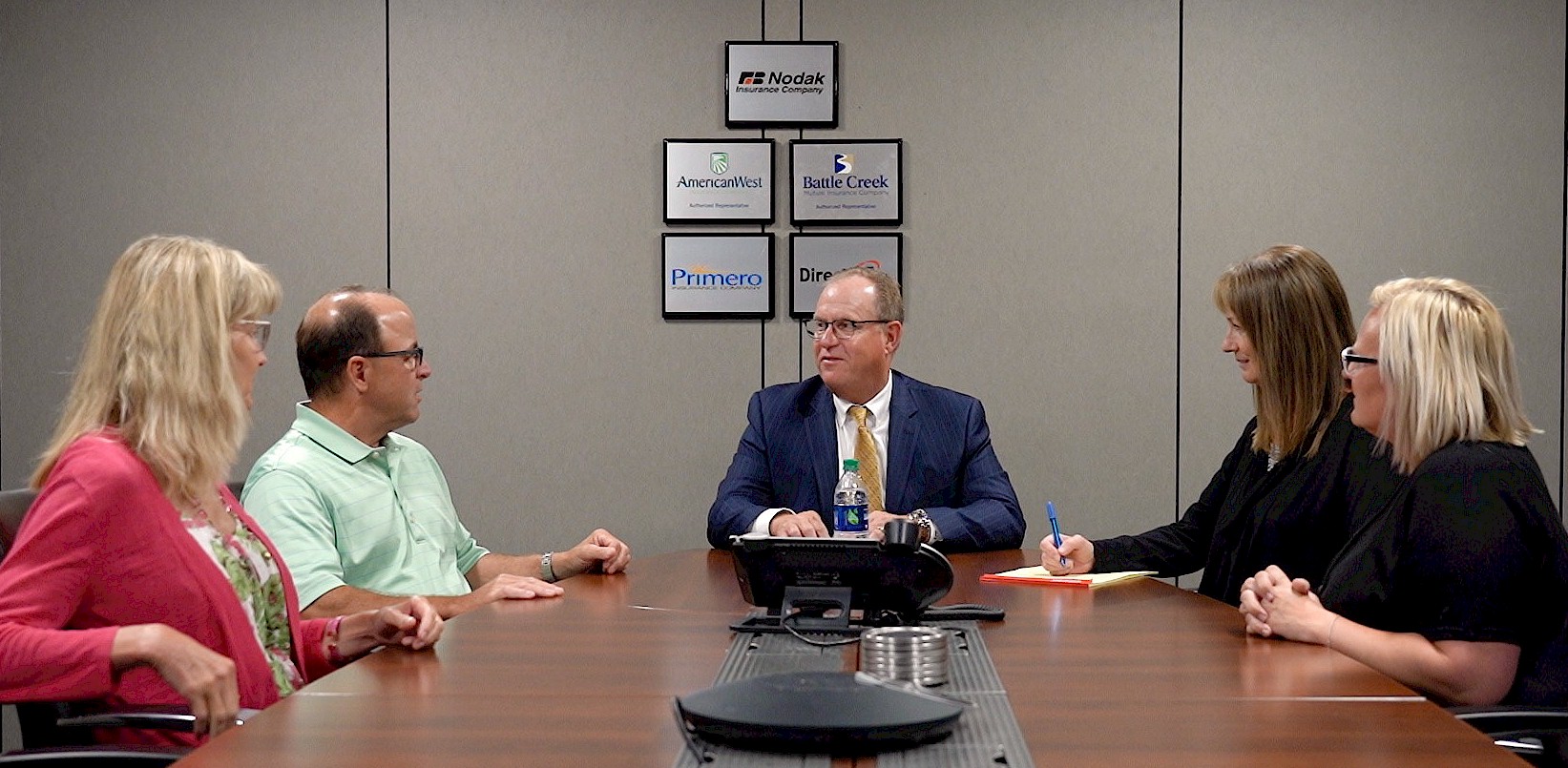 Mission. Vision. Values.
Our mission is to "meet the lifetime financial needs of our clients by providing competitive products and outstanding service." We accomplish this through our vision of "being the consumer's choice to meet their lifetime finance needs." Our values are to "remain customer driven, quality focused, as we strive for excellence, always with honesty and integrity."
We're a part of your community.
Nodak Insurance Company believes in community and social responsibility and we want our employees to feel like they are a part of that community as well.
Our agents and employees volunteer their time and resources to organizations throughout the state of North Dakota. Giving back to communities where we live and work is not lip service, it's what we do.
Our philanthropy touches every corner of the state. We proudly donate to many institutions, organizations and causes that are important to North Dakotans.